Summer is here, and that means two things for football fans across the Midwest: hot temperatures and Chiefs Training Camp. With quarterback Patrick Mahomes entering year two as a starter, optimism and excitement surrounding the Chiefs has never been higher, and the release of the 2019 Chiefs Training Camp dates has only fueled the fire.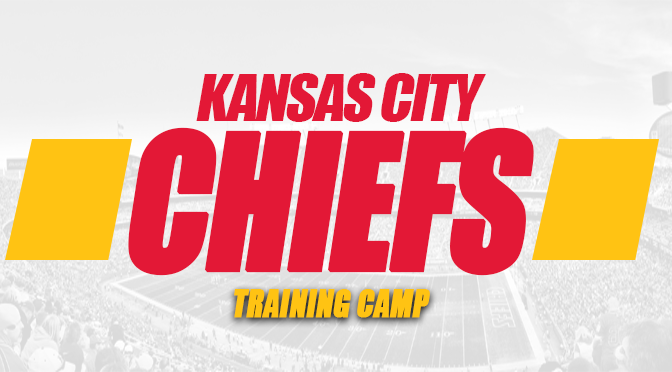 Mandatory minicamp finished up for the Chiefs on June 13th in Kansas City. After about five weeks off for the players they will officially open the 2019 season at training camp in St. Joseph, Missouri.
2019 Chiefs Training Camp will run from July 26 through August 15. Fans will have multiple opportunities to watch practices and interact with the players.
______________________________________________________________________________
Tickets For Less has your trip to Arrowhead Stadium covered this season with the best prices on tickets, parking and the VIP tailgate with no taxes or fees at www.ticketsforless.com.
______________________________________________________________________________
According to the Chiefs, to kick off the team's tenth year in St. Joseph at Missouri Western State University, a Red Rally celebration will be held in downtown St. Joseph on Friday, July 26 at 6 p.m. The radio voice of the Chiefs, Mitch Holthus will serve as emcee for the event. The Sounds of Summer concert series will follow the Red Rally celebration event.
2019 Chiefs Training Camp Dates: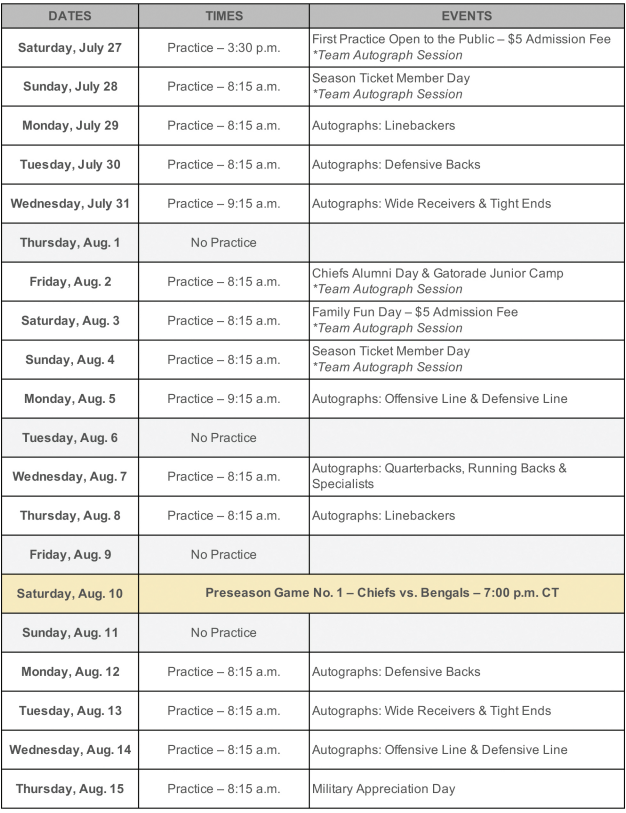 There are a range of story lines for the Chiefs heading into training camp, from everything Patrick Mahomes to the health of Travis Kelce. The Chiefs also have not resolved the Chris Jones holdout, and the Tyreek Hill situation is still ongoing. The team also has a new-look defense under new defensive coordinator Steve Spagnuolo. There are also new faces including Frank Clark and Tyrann Mathieu on that side of the ball.
With everything going on around the Kansas City Chiefs and the lofty expectations the team has for itself, it feels like training camp cannot get here soon enough.
For the best prices on tickets, parking and the VIP tailgate to the Chiefs' home preseason and regular season games, visit Tickets For Less. For the latest news on the Chiefs, click here.