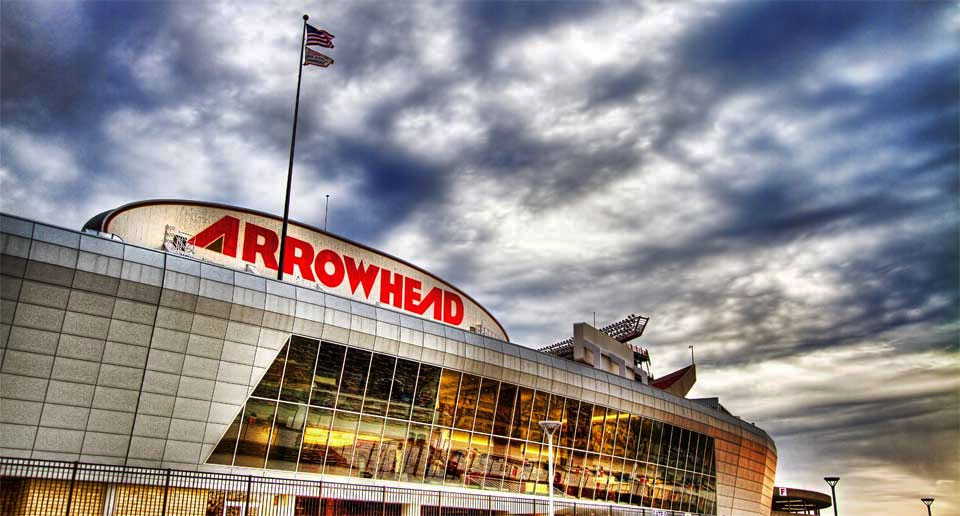 As we get closer to training camp in St. Joe, the Kansas City Chiefs are gearing up for year four of the Andy Reid era, and have high hopes for what this team can accomplish if they can get healthy and build off last season and their first playoff win since 1993. The Chiefs will go into this season with  only one loss since mid-october, and if there is any year for Alex Smith to shine and finally win the division, this is it.
The Chiefs were the real losers in the week 17 matchup with Denver and San Diego. There were some key Chargers turnovers that led to the Broncos win and the division title. We can play the "what if" game, but I'm confident the Chiefs go deeper in the playoffs if they don't turn the ball over 5 times against Denver in week 2 and win that game. Chiefs would have gone 12-4 and would have had home-field advantage.
The division is different now. It looks like for the first time in 3-4 years, there is turmoil in the king's castle. There is no longer the threat of Peyton Manning. No longer will he torment the Kansas City Chiefs and the rest of the AFC West. Denver's offseason has not gone well. From Aqib Talib's firearm incident to the perception that players feel mistreated by John Elway, it's been a tough summer for the Super Bowl champs.
Let's start with Denver in the division breakdown. Anybody who listens to the show, or watches the NFL from start to finish every Sunday like I do, knows that numbers aren't everything when it comes to a QB. Some of them have average career numbers and still win games, like Alex Smith. One man who has average numbers and hasn't won anything is Mark Sanchez, who looks to be Denver's week one starter. Sanchez is in year 8 of his NFL career, and from 2012 to now, if he has played, it's because there isn't a better option.
Denver's defense is still stacked. If they get Von Miller locked up, that unit won't have any distractions hanging over them throughout camp. You still have to wonder how many games they can win with Mark Sanchez at QB. Look at their first four games…
Carolina, Indy, @ Cincinnati, @ Tampa
The Panthers won 15 games last year, Andrew Luck is fully healthy, Cincy is tough at home, and Tampa is getting better…
A 1-3 or 0-4 start for the Broncos isn't a crazy thought. So the question is, how many games do they have to lose before they inevitably start first round pick, Paxton Lynch? We are hearing so many good things about Lynch and so many comparisons to guys like Ben Roethlisberger. There's one thing we know about the NFL: teams that go into their season with quarterback questions rarely win a lot of games.
On to San Diego, where there hasn't been a quarterback question in 12 years. Rivers is a fantasy player's dream: all sorts of yards and touchdowns. He threw for over 41,000 yards and 281 touchdowns in his 12 seasons as the Chargers' quarterback. You could argue he's the best quarterback in the division, but he hasn't won in a while. Rivers made the playoffs one time since 2010; that was in 2013. Since then, he's 13-19, including a 4-12 last season. So who would you rather have, a fantasy monster who can be dangerous, but still turns the ball over and yells at his teammates? Or a "game manager" who does nothing but win by not turning the ball over.
Oakland is an interesting team, and they are getting better. They think they have their franchise QB, and they probably do. They have an elite receiver and some playmakers on defense. The Raiders improved but they still haven't proven they can be a playoff contender yet. Until I see it, I'm not buying it. They could be the most over-hyped team in the NFL in 2016.
Sports Radio 810 is your home for Chiefs training camp coverage as we will be live in St. Joe throughout the month bringing you exclusive content you won't find anywhere else in Kansas City. It's also not too early to start thinking about the season opener at Arrowhead. The Chiefs start off with San Diego in a great divisional week one matchup. Tickets For Less has great options for any budget for Chiefs tickets all season long.
Tickets For Less is an Overland Park, Kans.-based ticket reseller. We are the largest ticket reseller in the country of Kansas City Chiefs, Kansas City Royals, Kansas Speedway and Sprint Center tickets. To order, call 913-685-3322 or visit our website.
---
Subscribe to Tickets For Less emails!