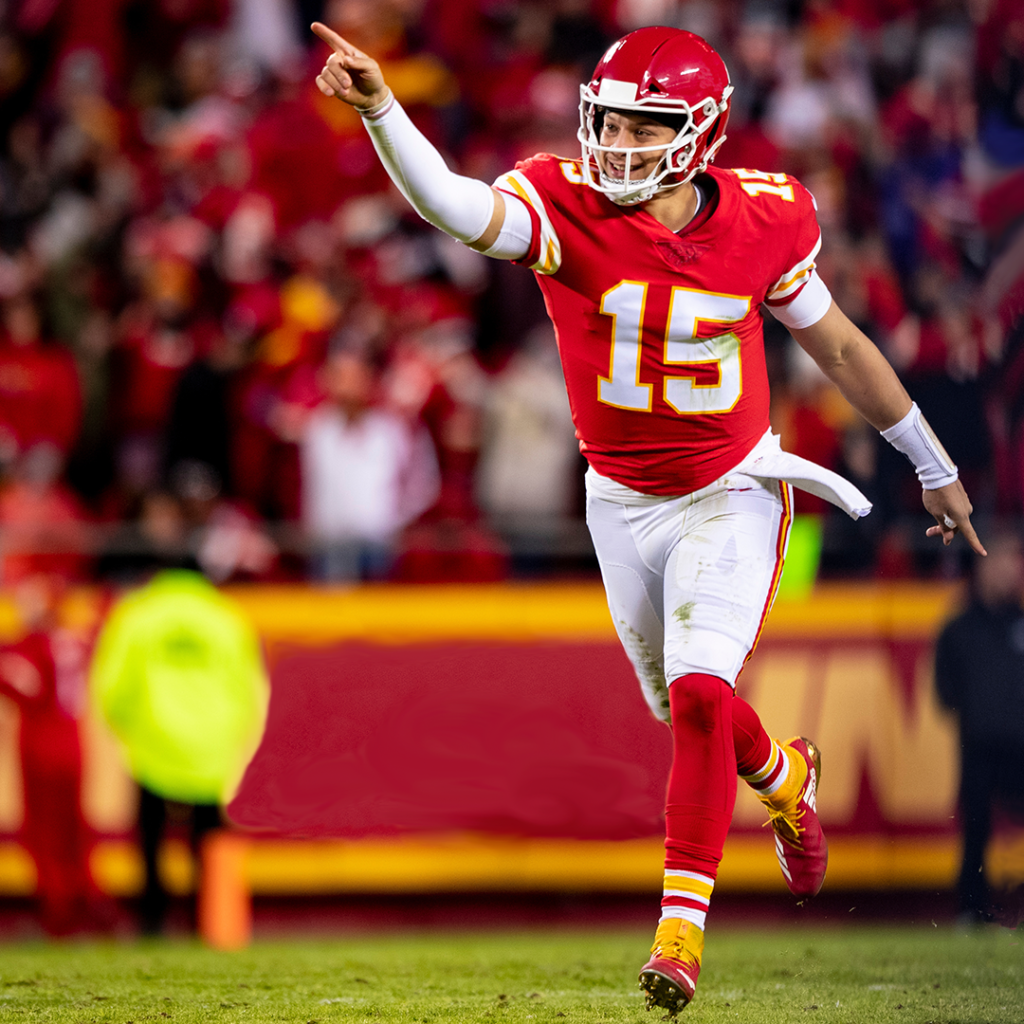 The 2019-20 regular season is nearly here for the Kansas City Chiefs! With that, we have a list of five bold predictions for the Kansas City Chiefs that are sure to get you ready for the season.
Before we dive in, we want to preface our list by saying that we feel this season is a "Championship or Bust" season for the Chiefs. The Chiefs have the NFL's Most Valuable Player in Patrick Mahomes at quarterback, an offense that is full of speed and a new-look defense that is poised to improve from a season ago. This is going to be a season you won't want to miss, and Tickets For Less has the best Chiefs tickets at the best prices with no added service fees at www.ticketsforless.com.
2019-20 Kansas City Chiefs schedule
The Kansas City Chiefs open the regular season on September 8 in Jacksonville, and will play their home opener on September 22 against the Baltimore Ravens. (Chiefs-Ravens Tickets) Before the season starts, enjoy our Five Bold Predictions for the 2019 Kansas City Chiefs.
______________________________________________________________________________
1. Patrick Mahomes throws 50+ TDs (again)
Experts have said all off-season that Mahomes and the Kansas City Chiefs offense cannot replicate their 2018 success from a numbers standpoint. Everyone believes in Mahomes, but many feel he will have another great season but will not throw nearly as many touchdown passes. WE DO NOT BUY THAT!
Mahomes has arguably more weapons heading into 2019 than he had a season ago. Also, the offense is motivated by an AFC Championship game loss where they did not get to step on the field in overtime. We feel this season will be much like the Kansas City Royals "redemption tour" of 2015. The offense will come out firing and Mahomes will continue his dominance over the entire league en route to a run to a championship.
Prediction: Mahomes throws for 56 TDs (sorry, Peyton)
______________________________________________________________________________
2. The Chiefs will break season points record
The Kansas City Chiefs offense exploded for 565 points a season ago, third-most in NFL history. This might sound crazy, but we see them being even better in 2019.
Patrick Mahomes will be in his second year as a starter. Travis Kelce is poised to take over the "Best Tight End in the league" title. Tyreek Hill and Sammy Watkins will both be playing for contracts. (Hill for his first big payday, Watkins to keep his next one). Pair this with the addition of rookies Mecole Hardman and Darwin Thompson and the Chiefs offense is now more explosive than it was a season ago.
Prediction: The Chiefs score 610 points (38.13 PPG)
______________________________________________________________________________
3. Sammy Watkins will have 1,000+ yards
Sammy Watkins is paid like a receiver that should average over 1,000 yards per season, but injuries have limited him to just one such season in his career. With the Chiefs having so many weapons on offense, defenses are going to struggle to pick who to stop. We believe that teams will focus heavier on Tyreek Hill and Travis Kelce, which should leave Watkins in line to have a breakout season in 2019. The biggest issue with Watkins is health, but all signs point to him being as healthy as he's ever been heading into this season.
Prediction: 71 Rec / 1,014 Yards / 9 TDs for Watkins
______________________________________________________________________________
4. Jones/Clark will combine for 30+ sacks
Chris Jones and Frank Clark both had stellar seasons in 2018, with Jones racking up 15.5 sacks for the Chiefs and Clark finishing with 13 for the Seattle Seahawks. It seems logical that both players will take numbers away from one another, but we do not see it that way. Clark and Jones are both dynamic play-makers. Clark is motivated to prove himself in Kansas City and Jones is extremely motivated to earn a huge payday. This duo has a chance to be one of the best in the league.
Prediction: 31 Sacks (16 for Jones, 15 for Clark)
______________________________________________________________________________
5. The Chiefs will finish with the best record
As we stated before, this season has to be viewed as a championship or bust type season. The offense has a chance to be the best in the history of the league. The defense should be much, much improved from what it was a season ago. Pair that with the motivation driven from a team missing the Super Bowl by a single offsides call and you've got yourself a hungry team. The Chiefs did not lose a single game by more than 7 points a season ago, and this team looks like a 14-2 type.
Prediction: 14-2. 4th straight AFC West Championship
______________________________________________________________________________
There you have it, folks. Our five bold predictions for the 2019 Kansas City Chiefs. No matter what way you look at it, the upcoming season is going to be special. For the first time in a long time, the Chiefs are the talk of the league. The Chiefs have the best quarterback, the best tight end and the best offense in football. The Chiefs are a legitimate Super Bowl contender and that feels great to say.
Do not miss your chance to see the Kansas City Chiefs at Arrowhead Stadium this season. Tickets For Less has you covered with the best seats at the best prices. Whether you want upper level, lower level or club level, Tickets For Less has something for you. Tickets For Less also has your parking and tailgating needs covered. If you are planning on going to Arrowhead Stadium this season, check www.ticketsforless.com or give us a call at 913-685-3322.
For more content on the Kansas City Chiefs, click here.