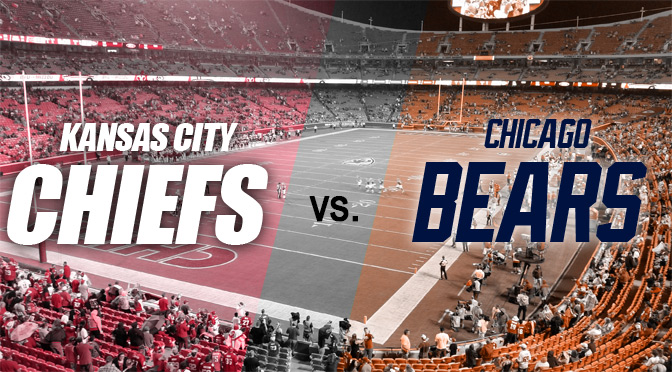 It was another rough weekend for the Kansas City Chiefs.
Despite a career passing day for Alex Smith (31-45, 386 yards), the Chiefs were only able to put together drives capped off by field goals–seven of them to be exact–leading to a 38-21 loss to the Cincinnati Bengals.
Kansas City continues to struggle with getting the ball in the end zone, despite good drives by the offense, and Alex Smith continues to take criticism for seemingly avoiding throwing the ball downfield.
The argument for Smith is that his offensive line simply isn't providing him with the time to throw the ball downfield, but Smith has never been known to expand his thrown beyond 10-15 yards at any point in his career, which brings everyone to the sobering reality that he is what he is, despite what head coach Andy Reid suggests he can be.
The Chiefs have a team loaded with talent, but without a multi-dimensional offense, they have become predictable for opposing defenses.
Jamaal Charles remains the do-everything back, but even his production as a runner and receiver hasn't been enough for the Chiefs.
Instead, everyone is left with questions that don't appear to have clear-cut answers.
Meanwhile, the Denver Broncos are running away with the lead in the division at 4-0 and already a game-up on Kansas City with the rematch coming in Denver.
The Chicago Bears come to town this weekend, and with plenty of questions of their own. QB Jay Cutler is back and played well for the Bears, but with trade talks regarding star running back Matt Forte, one has to wonder whether the Bears are as cohesive as one would prefer with the season in full swing.
Being back home in front of the home crowd–which is already juiced for Royals playoffs–should serve as the perfect wake-up for a team that has plenty to play for after only four games.
Andy Reid seems to be somewhat against adjusting his offensive play-calling, which has been questioned repeatedly since his arrival in KC. Whether or not it's the play calling or the execution (or both), the Chiefs are at the point where the turnaround needs to begin before the season gets too far away from them.
Newcomer Jeremy Maclin has been putting up the type of numbers fans were hoping for, but without the touchdowns to go with it, it still isn't enough. As it has been for several seasons, Kansas City's major issue is capitalizing on drives by getting in the end zone. They'll look to change the tides, Sunday, against Chicago.
In need of Chiefs tickets for Sunday's big game? Tickets For Less has a variety of ticket options throughout Arrowhead Stadium, and with zero hidden service fees, you know what you are paying for up-front when selecting your seats. Head to Tickets For Less, today, to purchase your seats for Sunday's matchup against the Chicago Bears. Tickets for all upcoming home games are available as well. Don't miss out on seeing your Chiefs up close and personal at the NFL's best home field advantage, Arrowhead Stadium. Go Chiefs!