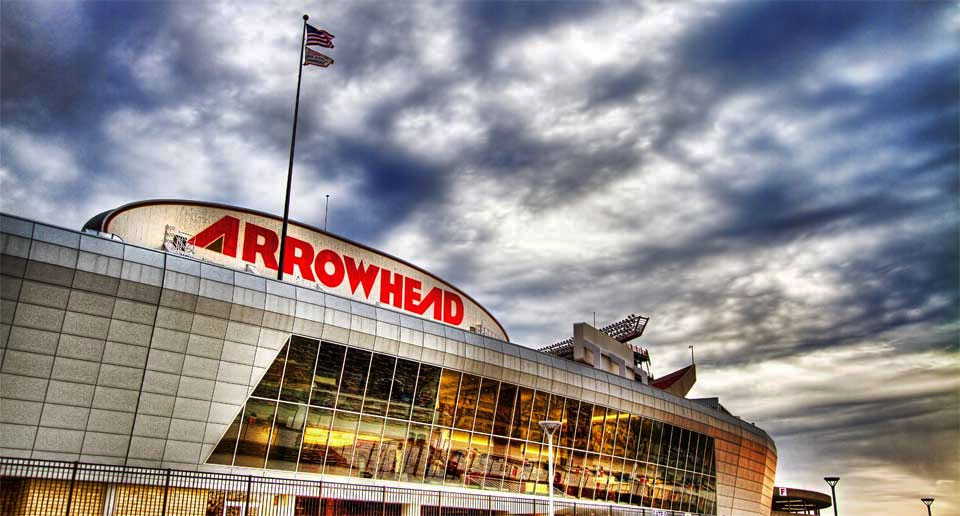 There are three games left in the regular season for the Kansas City Chiefs, but for fans, two of the final three are at home when the Cleveland Browns followed by the Oakland Raiders head to Arrowhead Stadium.
The weather has been oddly warm this year in Kansas City, making the usually blistering cold December home games, relatively bearable for fans in attendance.
The final two games of the regular season come against very winnable games, and should the Chiefs come away with a win in Baltimore this weekend, a 10-6 record to finish the regular season schedule is extremely possible for KC–a miracle considering where the team came from after the first six games and the loss of Jamaal Charles for the season.
For fans looking to make a Chiefs home game before the regular season ends, there is plenty of opportunity to do so by visiting Tickets For Less. Even though the weather has cooperated with the Chiefs this winter, the holidays and the sub-50 degree weather often times keeps people away, which means tickets are available at great prices to your team take the field.
Tickets to a Chiefs game make a tremendous Christmas gift as well. As either a stocking stuffer or a gift to a close friend, Tickets For Less has a variety of value priced tickets and parking passes to each of the two remaining home games, so get yours today to finish off that Christmas list!
With Kansas City sitting at 8-5 heading into the final two weeks of the season, Tickets For Less now has AFC divisional and AFC championship tickets available for purchase should the game(s) take place at Arrowhead Stadium.
With zero hidden service fees and and 100% money back guarantee should the games be played elsewhere, there is zero risk is getting your playoff tickets now before they are gone. A potential opponent has yet to be determined but it's entirely possible your Kansas City Chiefs could be divisional champs heading into the playoffs. Don't miss out on your chance to see your team take the field in search for its first playoff win in more than 15 years.