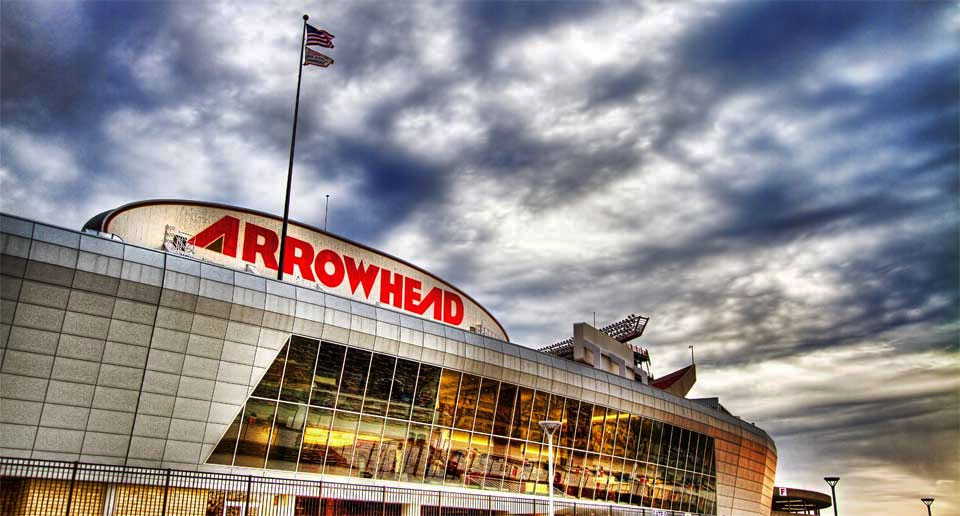 Don't worry fans, Arrowhead Stadium will always be Arrowhead Stadium, but the Kansas City Chiefs are in preliminary talks with two companies for the naming rights to the field inside the stadium.
Chiefs president Mark Donovan said the team has been in search of a sponsor for the field for many years, and although talks are taking place with the two unnamed companies, they are considered preliminary at this point.
Donovan also made it clear that the name would not take away from Arrowhead, but would blend with it in the form of 'X name' field at Arrowhead Stadium.
This type of sponsorship is highly common in sports and to some, may be surprising that KC has never come to an agreement with someone previously.
Arrowhead Stadium is considered one of the best home field advantages in the NFL so one would expect the Chiefs to be talking to highly legitimate and successful title sponsors for the naming rights to the field.
Teams which secure a naming rights for a field can bring in anywhere from $8-9 million in additional revenue each year, which makes the move a smart one, financially.
Donovan said the opportunity to invest more into the stadium, as well as the coaching and training staff would only enhance the experience at the stadium and the move is all about being smart with the extra revenue and investing it into the right areas.
The 2016 NFL season will be here before you know, and whether the stadium has an addition to its name or not, the Kansas City Chiefs will be ready to take the field and aim for a division crown and another playoff appearance. Tickets For Less has season tickets on sale now, and with zero hidden service fees, what you see is what you get with every ticket purchase. Don't miss your chance to secure a seat inside Arrowhead Stadium for the 2016 season to cheer on your Chiefs!