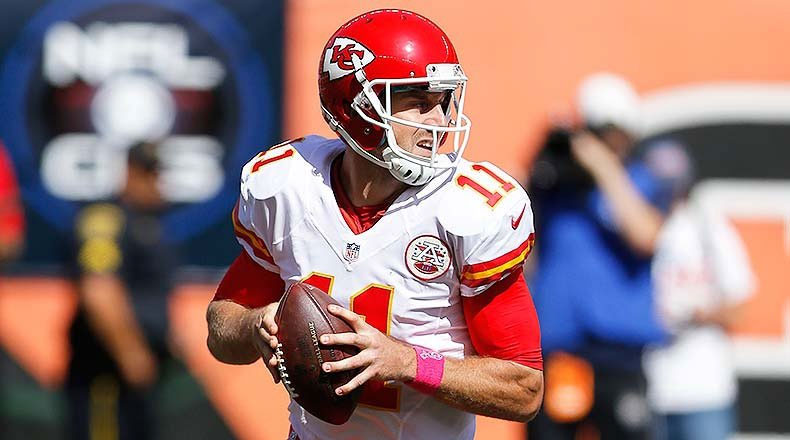 The NFL and the Kansas City Chiefs have started their OTA workouts this week, as the Chiefs hope to answer some questions going into the summer. Many of the questions presented to Andy Reid the other day were injury-related. There are still concerns about stars Jamaal Charles, and Justin Houston, who have both underwent surgery in their knee within the last year.
It doesn't sound like we will see Justin Houston, Jamaal Charles, Tamba Hali, or Eric Berry perform during OTA workouts. Many of those players are still rehabbing, with the exception of Eric Berry, who was put under a franchise tag; his agent and Jon Dorsey are working out the situation.
Phillip Gaines has returned to practice, but it seems like the number one concern for the Chiefs is Justin Houston, and whether or not he will be able to go for training camp.
"We're all optimists because we know the kid and how bad he wants to be back. But at the same time, we just have to let it heal. Whenever he's back, he's back. Whenever it's ready, he's back and we roll from there. We're all optimistic because he is so optimistic. That's how that goes sometimes," said Reid regarding Houston.
The Chiefs are not in any position to take chances with some of these veterans.
Houston, Hali, and Charles know what they are doing. They don't need OTAs, we know what they are capable of doing. Charles should be ready to go, the main concern is whether or not he can stay healthy. It makes you wonder if Reid, who is notorious for working his running backs to the max, will reevaluate Charles' role in the Chiefs offense. However, he's the best player on this offense and KC needs him.
Alex Smith seems very confident coming off a great 2015 season. Just after a few short days of workouts, it sounds as if this offense has been a tight-knit group throughout the offseason. They haven't missed a beat, according to QB1.
"Guys have been locked in, and there's been great competition. We're not really paying much attention to what's going on outside this building," Smith said.
He also went on to say they have had a ton of consistency and haven't had to reteach anything. Seems like a lot of offseason work is paying off because there hasn't been a lot of turnover. WHB's  TJ Carpenter said the Chiefs looked very smooth offensively in his visit to OTAs.
TJ  also asked Andy Reid about Alex Smith going into his fourth year in Kansas City if there is more to him, and his ability.
"Yeah, he's so smart, we're lucky to have him. He's always wanting more and to be challenged more. We give it to him within realm, we give it to him. He just gobbles that kind of stuff up. He's not getting any younger, I know that, but he's loving every minute of it, which is kind of fun to be around," said Reid on Smith.
We will keep you updated on Chiefs news throughout OTAs on Sports Radio 810.
Tickets For Less is an Overland Park, Kans.-based ticket seller. For Kansas City Chiefs tickets and tickets to any other sporting event, order from Tickets For Less with no hidden fees. Call Tickets For Less at 913-685-3322 or visit our website.
---
Subscribe to Tickets For Less emails!