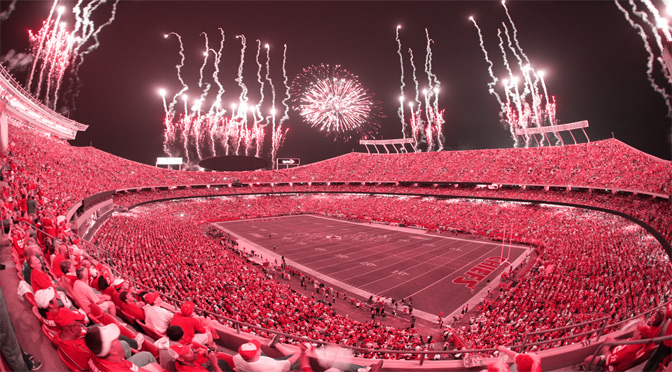 The Kansas City Chiefs' star safety Eric Berry was recognized yet again for his incredible recovery from Hodgkin lymphoma.
Berry won the ESPY for Comeback Player of the Year Wednesday night, which acknowledged the incredible success he had on the field with the Chiefs after beating cancer. After a standout full season in 2015, Berry made a Pro Bowl appearance.
"I'm not accepting this award for me," Berry said in his speech at the stage in Los Angeles. "I'm accepting it for all the fighters out there. Regardless of what your circumstance is, regardless of what your diagnosis is, man, just keep pushing. Always remember honor and legacy, baby, and you can push through it."
Thanking his parents and his brothers, Berry alluded to his honor and his legacy in his acceptance speech.
Berry completed his treatment and returned to football at the beginning of the 2015 season after being diagnosed with Hodgkin lymphoma in December 2014. He went on to record two interceptions and 61 tackles. Berry named to the Pro Bowl in 2015.
The Chiefs have until 3 p.m. Friday to sign Berry to a new contract. Berry said he will not play for the Chiefs under the franchise tag and wants to hold out for a better deal. According to the Kansas City Star, the Chiefs surprised Berry by not offering him a new deal yet. Coming down to the last few hours of this saga, it will be interesting to see if the Chiefs can lock up Berry.
Tickets For Less is an Overland Park, Kans.-based ticket seller. We are one of the largest sellers in the country for Kansas City Chiefs, Kansas City Royals, Kansas Speedway and Sprint Center tickets. To order, call 866-685-3322 or visit our website.
---
Subscribe to Tickets For Less emails!