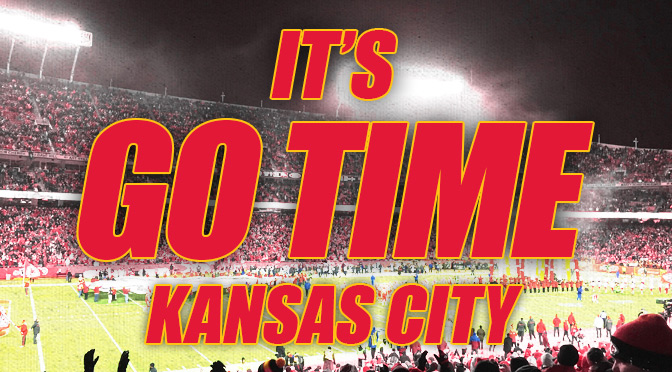 After a 4-0 record in the preseason and four impressive wins over the Arizona Cardinals, Seattle Seahawks, Tennessee Titans, and St. Louis Rams, the Kansas City Chiefs are ready to kick off the regular season become potentially a surprise contender for the AFC crown.
Many experts predict the Chiefs to finish in a fight for the division title with the Denver Broncos, but KC has the roster to potentially become the favorite and once again find themselves in the hunt for a playoff spot.
New addition Jeremy Maclin has been among the most impressive players for Kansas City, and appears to have developed a good chemistry with QB Alex Smith, who is in desperate need for a down-field threat.
The reliable and top 5 NFL running back Jamaal Charles is expected to be his usual highly-productive self, but needs help in the offense in order to take some of the load off and protect his body.
Enter Maclin and tight end Travis Kelce.
Kelce has quickly become a fantasy football favorite, and proved to be a highly important offensive weapon with his play a season ago. In fact, Kelce–along with Charles–was the only real threat in the passing game for Kansas City, who hasn't thrown a touchdown to a wide receiver during the regular season in more than a year.
Chiefs add TE from Chargers
This week, Kansas City added tight end Brian Parker from division-rival San Diego.
General manager John Dorsey told reports he has liked Parker from their scouting of him during the draft, also saying the team has kept an eye on him throughout the postseason and sees him as a very good blocking tight end, and a player that can contribute on special teams.
Dorsey spoke to the media, noting that he sees this roster as a much better football team this year compared to past years.
Dorsey explained that the team has added depth at all position, which was a goal from the beginning, and have even had to release players which he knows can play in this league, but because of their depth, simply could not carry them on the roster as it gets cut to 53. More from Dorsey's comments regarding the 53-man roster can be read at kcchiefs.com.
Chiefs announce additional roster moves
Monday, Kansas City announced several roster moves prior to the start of the 2015 season. 1o players were signed to the practice squad, while one player, LB Josh Martin, was waived.
Of the 10 players signed to the practice squad, 6 reside on the offensive side of the ball.
Sunday has arrived
The time for Chiefs fans to thrown on their favorite jersey's and Chiefs gear has finally arrived.
This Sunday, Kansas City will take on the Houston Texans and their stout defense lead by JJ Watt, in Houston at NRG Stadium. The Texans are somewhat of an unknown on the offensive side of the ball, but the defense is stacked with talent and formidable for any opponent, particularly if second-year player Jadeveon Clowney can stay healthy and contribute from the opposite side of NFL Pro-Bowler Watt.
Following Sunday's opener, the Chiefs will travel back to KC for the biggest home game of the year, a Thursday night, prime-time clash against rival Denver.
Tickets For Less is your source for the best available tickets to see the Chiefs and Broncos. With zero hidden service fees and options on seats at various locations around Arrowhead Stadium, Tickets For Less will provide you with the chance to see an incredible home match-up in front of a packed house and one of the most intimidating home-field advantages in the NFL. Don't miss your chance to be apart of prime time football and Go Chiefs!