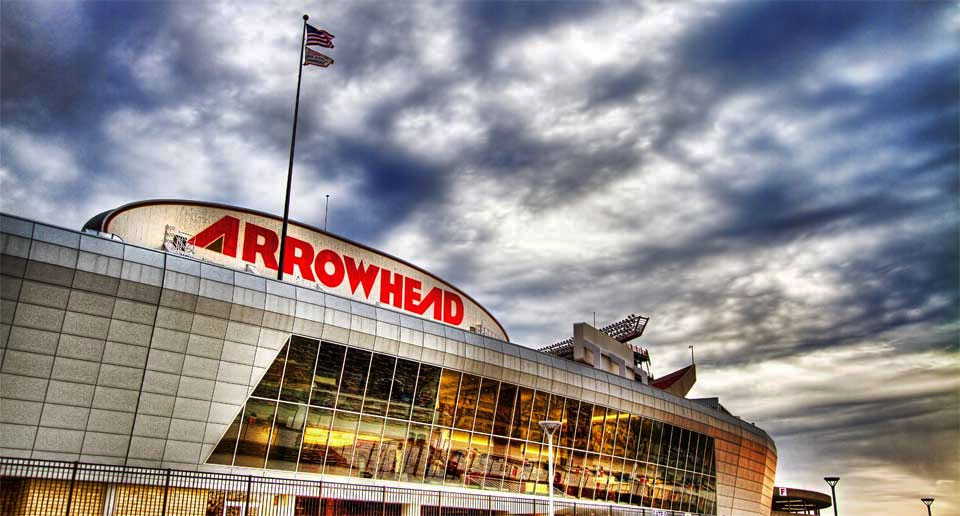 The Kansas City Chiefs are geared up for camp, and they come into this season with very high expectations, coming off an 11-win season and their first playoff win since 1993. Sports Radio 810 will be bringing you exclusive coverage from training camp in St. Joe that you can't hear anywhere else.
Every year, there are veterans that hold out, rookies that don't adjust and players that get hurt. This happens every year in the NFL. It's up to the Chiefs to do their best not to let these things happen this year because they finally look to be the AFC West favorite. Andy Reid is being cautious with Jamaal Charles and Justin Houston. We won't see either of them until the season starts, nor should we.
This is also the time of year where coaches find out how much depth they have at each position. While depth is important, standout players win games. And the Chiefs seem to have a star or above average player at each position. One guy who has stood out since his rookie year is Dontari Poe, who is going into his fifth-year option of his rookie deal, and will be a free agent in March. This is probably a wait-and-see situation for the Chiefs. Maybe they haven't pulled the trigger on a deal yet because they want to see how he does this season. Poe has a history of being inconsistent, and this year's stacked free agent defensive lineman pool has a lot of players who have been better than him.
It also seems like the Chiefs have bigger priorities than Poe. The Chiefs have already signed Jaye Howard and second round pick Chris Jones as well as Allen Bailey. So they may be set at this position, and willing to let Poe walk depending on how much he will be asking for. We have seen a trend with the Chiefs the last few years with the defensive line and the draft. ESPN's Adam Teicher points out that the Chiefs have taken a defensive player with their highest pick at a position when a defensive player was going into a contract year. This is a healthy draft pattern to fall into, until the Chiefs really need a quarterback.
Defensively, the Chiefs are going to be very good again. General Manager Jon Dorsey has this team set up where a lot of guys on defense have something to play for, whether it's contracts like Eric Berry or Dontari Poe, or young guys like Marcus Peters and Chris Jones trying to give themselves a future payday. Marcus Peters was the league's defensive rookie of the year last year and had 11 interceptions. He is a very exciting player trying to avoid a sophomore slump.
Going into camp, everyone has their eye on wide receiver Mike Williams, who has had a few good years with the Buccaneers. Andy Reid is hoping he can be another valuable target for Alex Smith to go along with Jeremy Maclin and Travis Kelce. Williams signed a big deal with Tampa, then got hurt. He has only 30 receptions in his last three seasons. Andy Reid thinks he's the No. 2 receiver on this team. Williams says he feels better than ever as he looks to turn his career around in 2016. Alex Smith is certainly the right QB to help him do so.
We will be in St. Joe all month long leading up to week one against the Chargers at Arrowhead. Ticket options are available at ticketsforless.com.
Tickets For Less is one of the biggest sellers in the country of Kansas City Chiefs, Kansas City Royals, Kansas Speedway and Sprint Center tickets. To order, call 877-685-3322 or visit our website.
---
Subscribe to Tickets For Less emails!