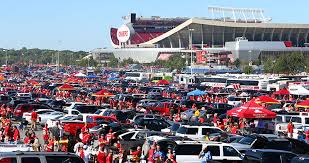 Grill- Check.
Tent- Check.
Face Paint- Check.
Kansas City, home to the Chiefs, ranks as one of the nation's top tailgating hotspots, and with Arrowhead Stadium being the loudest NFL football stadium, tailgaters are in for an unforgettable time.
Not sold yet? Check out our list below on why tailgating at Arrowhead needs to be on your bucket list.
The Top 5 Reasons to Tailgate at Arrowhead Stadium
5. KC Superfans
From Ant Man to the X Factor – KC fans rock the red and gold like no other.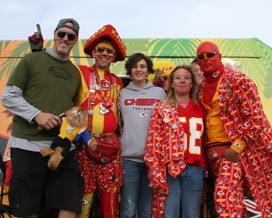 4. Bacon

Need we say more? Chiefs fans love their bacon and you can find it throughout the 25,000 car tailgate area.
3. Craft Beer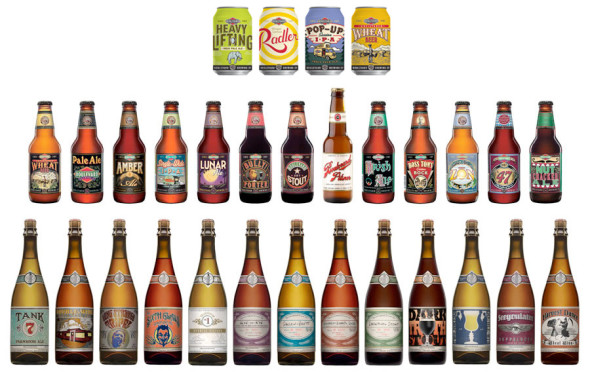 Kansas City loves craft beer and touts numerous breweries in the KC Metro area.
The Big Rip Brewing Company
Border Brewing Company
Boulevard Brewery Company
Cinder Block Brewery
Double Shift Brewing
Kansas City Bier Company
75th Street Brewery
McCoy's Public House
Torn Label Brewing Company

2. BBQ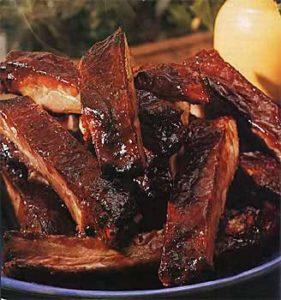 With places like Oklahoma Joe's, Fiorella's Jack Stack, K.C. Masterpiece, and Arthur Brytant's, Kansas City Chiefs fan don't mess around when it comes to its barbecue.
1. TFL VIP Tailgate Tent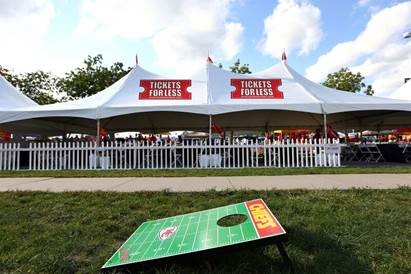 And the top reason to tailgate at Arrowhead Stadium this year is to enjoy the TFL VIP Tent! Let Tickets For Less do all of the heavy lifting, so you can drink (craft) beer, eat delicious BBQ, play games, and relax before the big game in their private tailgating tent.
Tickets For Less sells Chiefs football tickets, Arrowhead parking passes, and VIP passes for Kansas City Chiefs fanatics living in the KC metro area and beyond.
Tickets For Less never includes hidden fees on its tickets, so the price you see is the price you pay!


Images courtesy of: VisitKC, KCSuperfans.com, and Boulevard Brewery.
GIFs courtesy of: GIPHY.com