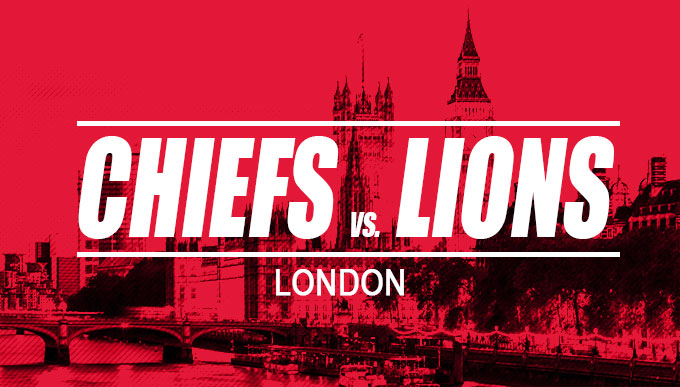 The 2015 Kansas City Chiefs remain a guessing-game.
After a rough start to the season over the first several weeks, followed by the devastating injury to Jamaal Charles, one would have expected the Chiefs to take a sharp drop toward the bottom of the league, and while they are still 3-5 on the season, they are on a 2-game winning streak over the Steelers, and a dominating, 45-10 blowout over the Detroit Lions.
Of course, the first argument made will be that Pittsburgh was without Ben Roethlisberger, which several diminishes the victory. While that may be true to some level, at the end of the day, a win is a win and doing so in the NFL isn't easy.
The second argument one would make it that Detroit just isn't any good.
This is also somewhat true, but with basically the same highly productive offensive players still on the roster and playing–namely Calvin Johnson and Matthew Stafford–and Kansas City traveling to London in unfamiliar territory without its best player, a dominating performance like that is nevertheless impressive, regardless of how bad the opponent may be.
The goal for Kansas City is to get better and win games, and they have shown they are figuring out how to do just that, and moving forward, is of great importance for a coaching staff which may find their seats starting to heat up.
Much like the Royals, Kansas City fans are starving for success with its football team. The lack of playoff success or appearances, for that matter, as well as the lack consistent offensive production has the fans feeling uneasy about the direction of the organization.
Not knowing how many more years Charles has in him, especially after a second ACL tear, means the team will need to address its roster moving forward. Alex Smith, although he has played better of late, still doesn't appear to be the answer at QB, which means the Chiefs are starting down the barrel of two major concerns with its offense.
Defensively, Kansas City is and has been, in good shape.
With plenty of stars on the defensive side of the ball, and what looks like a future star in corner Marcus Peters, Clark Hunt and John Dorsey essentially don't need to worry much about that side of the ball.
With Alex Smith locked into a big contract, it doesn't seem as though Kansas City will be in a position to make a major move anytime soon, unless a player like Tyler Bray or Aaron Murray explode in practice and prove to be a legitimate starter in the league.
The hope for Dorsey and Andy Reid is that fans stay patient with the process and treat the Chiefs aim of gradually building and getting better, much like they did with the Royals.
Whether or not the payoff is the same, is yet to be determined.
Kansas City is back home at Arrowhead Stadium on Sunday, Nov. 29, to take on the Buffalo Bills. Tickets For Less has tickets on sale now for all remaining Chiefs home games. With zero hidden service fees, what you see is what you get on all ticket purchases. Head to Tickets For Less and select from a variety of great seating options throughout Arrowhead Stadium. Don't miss out on any of the action this season. Go Chiefs!!