While things are certainly different for fans attending Chiefs games at Arrowhead Stadium in 2020, the opportunity to see the defending champions in action is still available.
For at least the first three homes games (Texans, Patriots and Raiders), Arrowhead Stadium will operate at a 22% capacity, hosting just over 16,000 fans. The Chiefs are currently just one of a handful of teams allowing fans to attend games in the early part of the season.
Kansas City welcomed in the new season on Sep. 10 when the Chiefs hosted the Texans, with an announced 15, 985 fans in attendance. The organization put in countless hours of planning and work to keep fans safe and allow them to experience Chiefs games in 2020.
Here's an explanation of how games will happen with fans this season:
---
POD SEATING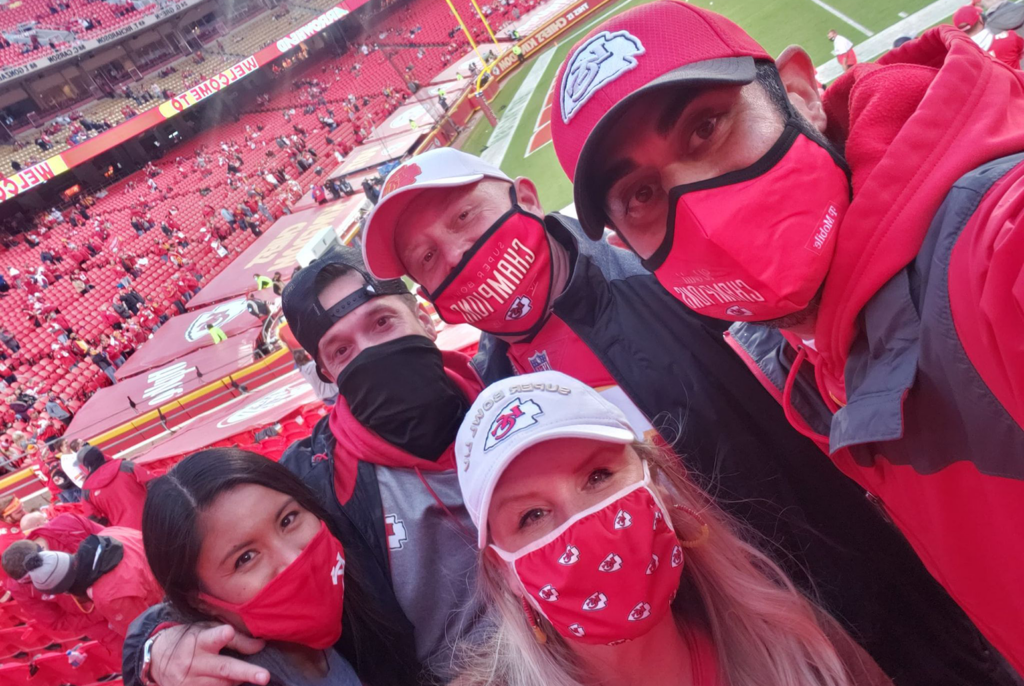 In order to maximize the total number of fans able to attend a game this season while keeping all focus on fan safety, tickets are sold in pods. The pod size ranges from 4 to 10 seats, with most pods being 4 and 6 seats. There are limited quantities of two-seat pods as well.
Pods cannot be split once purchased with the intent to sell one, two or three of those seats (assuming a pod of 4 tickets). If you are unable to attend a game, you CAN resell your entire pod.
---
PARKING
Parking your vehicle this season at Arrowhead will be easier than in years past, and not just because of the limited capacity. All parking in 2020 will be general admission, or Red Parking. You will also be directed to the parking lot that fits your zone. Zones are based on your seat location, which is found on your ticket.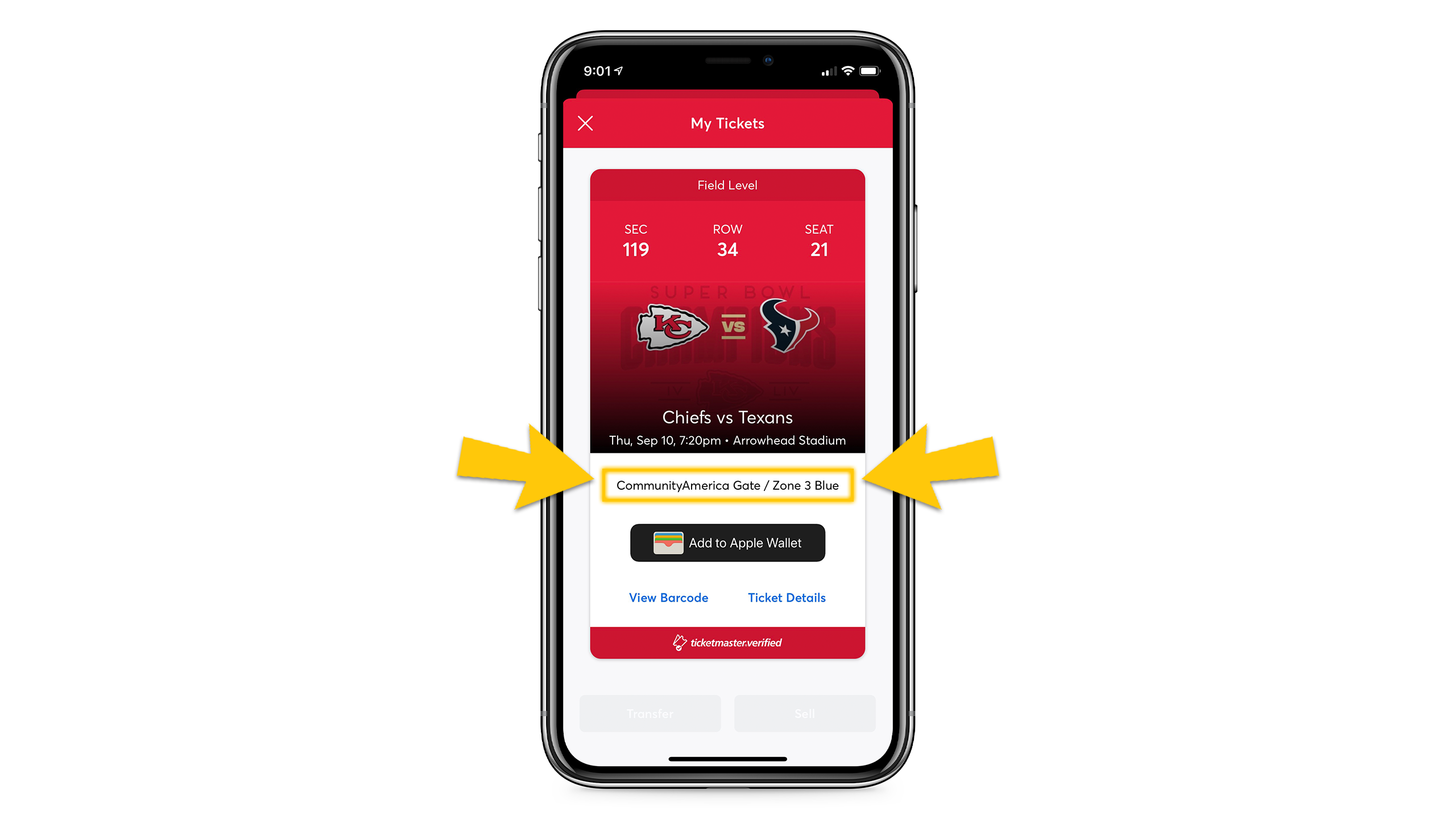 It is also worth nothing that ALL parking must be pre-purchased this season. The Chiefs will not accept cash at the gate. You can purchase a parking pass from Tickets For Less by CLICKING HERE.
---
TAILGATING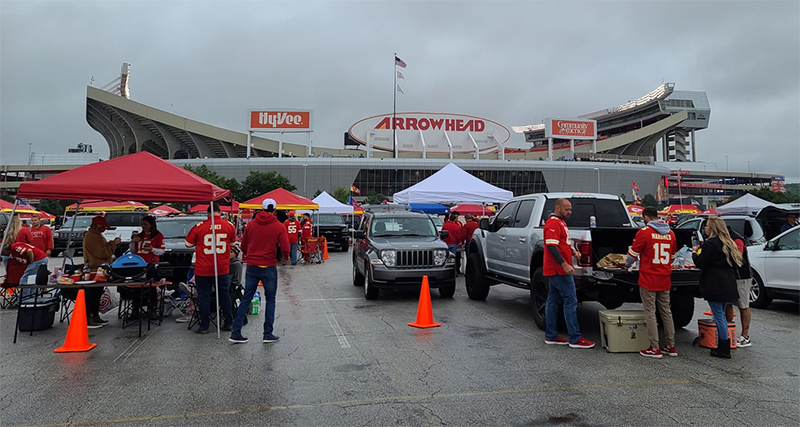 Tailgating IS allowed in 2020, but you are strongly encouraged to tailgate only with your ticketed party, or your "pod". Safe social distancing is required, and masks are recommended for all guests while in the parking lot.
CLICK HERE for full tailgating guidelines.
NOTE: The Tickets For Less VIP Tailgate is currently not available for Chiefs games in 2020. If a change in capacity and health guidelines were to change, availability of the VIP Tailgate could be revisited.
---
STADIUM ENTRY
Fans will enter the stadium through the zone on their ticket in 2020. This is to try and help eliminate cross-over and minimize exposure between guests.
Zones are color coded and will help you know where to park and enter the stadium: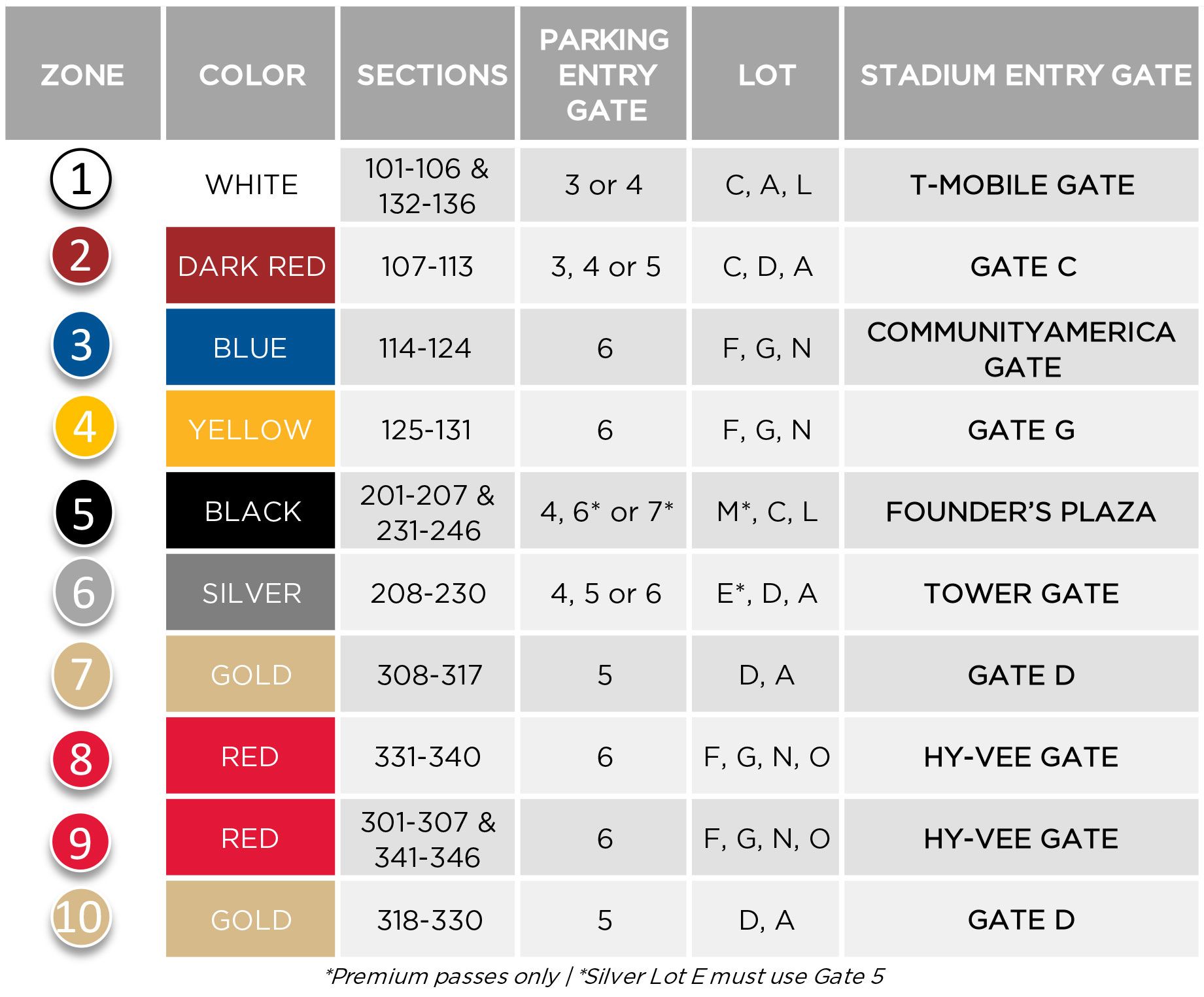 Also new to 2020 is a strict no bag policy. In years past, Arrowhead has had a clear bag policy, but for 2020 no bags will be allowed into the stadium. Please plan accordingly.
Masks/face coverings are required when entering the stadium.
---
STADIUM ETIQUETTE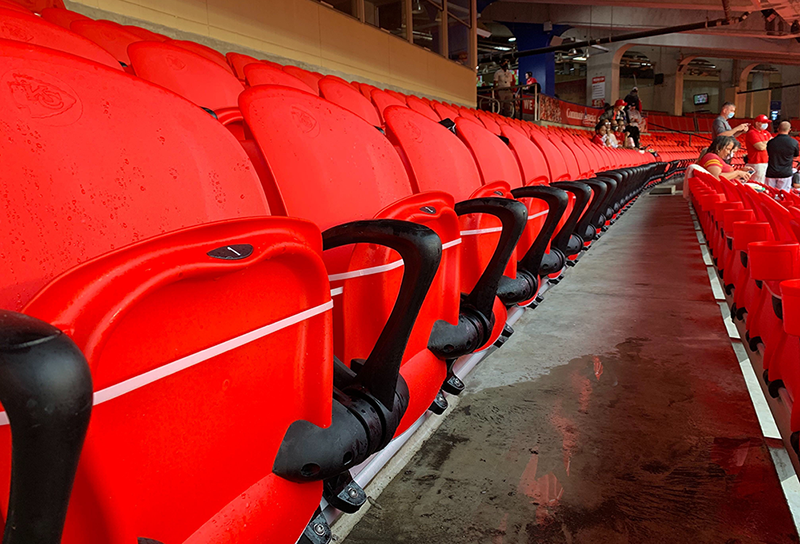 Once inside the stadium, maintaining the social distancing guidelines is imperative for the safety of yourself and for your fellow fans. Wearing a mask is required unless eating or drinking at your purchased seat.
Fans are required to sit only in the seats associated with their pod. All seats not in use on game day will be zip-tied shut to ensure proper social distancing is maintained.
---
ATMOSPHERE
Attending a live, professional sporting event in 2020 is something that not many fans will get to do. Seeing the reigning champions and Super Bowl MVP live and in person is an added perk that Kansas Citians will get to talk about for years to come.
Despite the stadium being at a reduced capacity, fans made their voices heard on opening night, proving that Arrowhead is still the loudest open-air stadium in the world.
The 2020 season will also offer a unique opportunity for fans attending a game at Arrowhead to really take in the sights. With around 16,000 fans in a 70,000+ seat stadium, moving around the stadium is easier than ever and offers families a chance to enjoy a game easier with their children if the so choose to.
---
To score tickets to an upcoming game, check out Tickets For Less for the best seats at the best prices.
With the Tickets For Less 100% Fansurance® Guarantee, fans can purchase with confidence knowing that their order is fully covered if an event is canceled without being rescheduled.