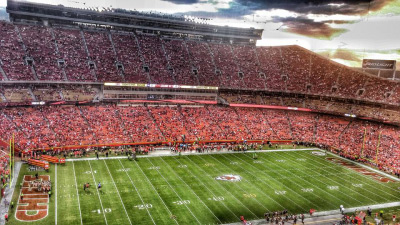 In one of the most hyped games in quite some time, the Kansas City Chiefs are preparing for the hated Denver Broncos for a prime-time Thursday night match up. The game should garner a massive viewership around the country, and is a chance for the Chiefs to put on display a team which has become a sexy pick for the playoffs.
Peyton Manning, one of the greatest QB's of all time and a player which has been a nightmare for the Chiefs, looks to be as vulnerable as he's ever been at any point in his career, and with a vaunted defense, Andy Reid's Kansas City Chiefs have the chance to make life tough for him.
Sunday against Houston, the Chiefs completely dominated the first half both offensively and defensively. Alex Smith was, as always, comfortable running the team and executing the offense by limiting mistakes and making the smart play. Smith and tight end Travis Kelce connected on several huge pass plays, resulting in two highlight-reel touchdowns for Kansas City and showing that Kelce should be considered one of the prime offensive threats in the AFC.
Defensively, rookie corner Marcus Peters made an immediate impact, intercepting Brian Hoyer and overall proving superb coverage on the outside, mainly against DeAndre Hopkins of the Texans, even despite inflated numbers for Hopkins as the Texans moved the ball relatively well under backup Ryan Mallett late in the game. The final score ended up 27-20 in favor of the Chiefs, but the final score wasn't indicative of how the game played out.
Thursday, the focus will be on getting to Manning and the Broncos, who are playing with a new offensive line which allowed the Ravens to sack Manning five times on Sunday. In fact, Denver didn't score an offensive touchdown Sunday, and put up their lowest total offensive yardage in 15 years. Thanks to a 3rd quarter pick-six by former Kansas Jayhawk, Aqib Talib, Denver escaped with a win.
Arrowhead Stadium is widely considered to be the toughest home-field in all of football, and Thursday night, will be rocking loud and proud with Chiefs fans looking to gain a leg-up on the Broncos in the AFC West.
With Jeremy Maclin in the mix, and the Chiefs offense loaded with weapons, it should be an incredible night in Kansas City on Thursday.
Looking for tickets? Tickets For Less has seats and parking passes available for Thursday's prime-time match-up against the Broncos. What you see is what you get at Ticket For Less, as all purchases come with zero hidden service fees. Don't miss your chance to be apart of the biggest home game of the year at Arrowhead Stadium. Purchase your seats, today, and Go Chiefs!