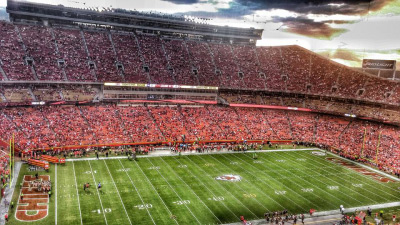 A couple of weeks ago, I wrote that my biggest concern about the Chiefs was the lack of a backup quarterback. It was the No. 1 priority going into training camp. That is no longer an issue, as John Dorsey fixed it by signing former Eagles and Rams QB Nick Foles.
I don't know how good Foles is. The Rams didn't want him but experience alone makes Foles better than Tyler Bray and Aaron Murray. Should Alex Smith go down, Foles would certainly be an adequate backup in Andy Reid's offense. Foles and Reid know each other well going back to their days in Philly. Everybody gets along with Big Red, this affable Chiefs head coach.
Alright, it's too early to make a judgement on the Chiefs' rookie class but it looks like the scouting department landed some highly talented young players. 6 of the 9 picks involved other teams. The first 4 selections by the Chiefs involved other teams. Chris Jones the big defensive tackle out of Mississippi State appears to be a solid addition. Jones, is a second round guy, but the first player chosen by the Chiefs. He'll fit in nicely with the front seven.
There are a few red flags involving this group.
Four of the nine draft picks had off-field issues during their college days. The Chiefs came under intense scrutiny for drafting Tyreek Hill, the speedster out of West Alabama. Hill's domestic abuse arrest for strangulation of his pregnant girlfriend triggered a public relations nightmare for the team. Owner Clark Hunt told Terez Paylor of the Kansas City Star he's "confident Hill will be a good fit for the team and in the community." So far, so good. From all reports, Hill has toed a straight line in the three months he has been with the Chiefs.
Hunt reiterated that Dorsey and Reid believe in a team with a very high character all the way around. The Chiefs have a history of signing players with a checkered past and they're not alone in the NFL. Second chances can be the noble thing to do but too many teams are guilty of taking bad 'actors' because they're very good football players. There's now a zero tolerance in the league for players with domestic abuse charges. Hill will be monitored closely as a part of his three year suspended sentence. He got off easy.
Now back to football. With the Chiefs QB situation taken care of, defensive coordinator, Bob Sutton, must come up with another scheme of getting after the opponent's quarterback. No one at Arrowhead seems to know when Justin Houston is coming back. His injury situation is more complicated than the early prognosis indicated. Derrick Johnson is aging and Tamba Hali is physically unable to perform. A trifecta of linebackers is either growing old or becoming prone to injuries all at the same time.
Still the Chiefs enjoy their most depth on the roster in two decades. Credit John Dorsey for that. Now it's up to these players to produce. Players like Dee Ford must step up and make a difference. Denver or San Diego has won the AFC West 11 of the 12 years. The Chiefs can no longer allow that to happen.
Tickets For Less is one of the largest sellers of Kansas City Chiefs, Kansas City Royals, Kansas Speedway and Sprint Center tickets in the country. To order, call 877-685-3322 or visit our website.
---
Subscribe to Tickets For Less emails!